SANDRA
Pyttedans, Danslek, Bröllopsdans, Zumba Gold, Dans för Demens, Möhippa/Svensexa, konstnärlig ledare för Fanatic Fusion Vi Unga (2006-2022)
TAKEN CLASS FROM Marty Kudelka, Yanis Marshall, Robert Hoffman, Jasmine Takacs, Edin Jusuframic, Mario Perez Amigo, Ausben Jordan, Bryce Johnson, David Johnson, Steve Boedt, Timothy Hughes, Otto Blücker, Carola Gillheim, Spex Boogie, Xeo
TRAINING Danslärarakademien, Powerhouse Preshool Dance, Skånes Dansteater, Zumba® Certificate
DANCER/CHOREOGRAPHER för Rebecka Karlsson, Felicia Kuré, Pari, Lazee. Dansat på High Five Malmö, Heyou Awards, Heyou Festival, Eskilscupen, Festival Sommarslaget, Kul i Juli, Allsång i Parken, Dance Session, UEFA U21
STATIST 10.000 timmar, Dilan & Moa, Wallander, Tunna Blå Linjen, Lost in Stångby, Cargobike of Sweden, AF Bostäder, Axis Communications
---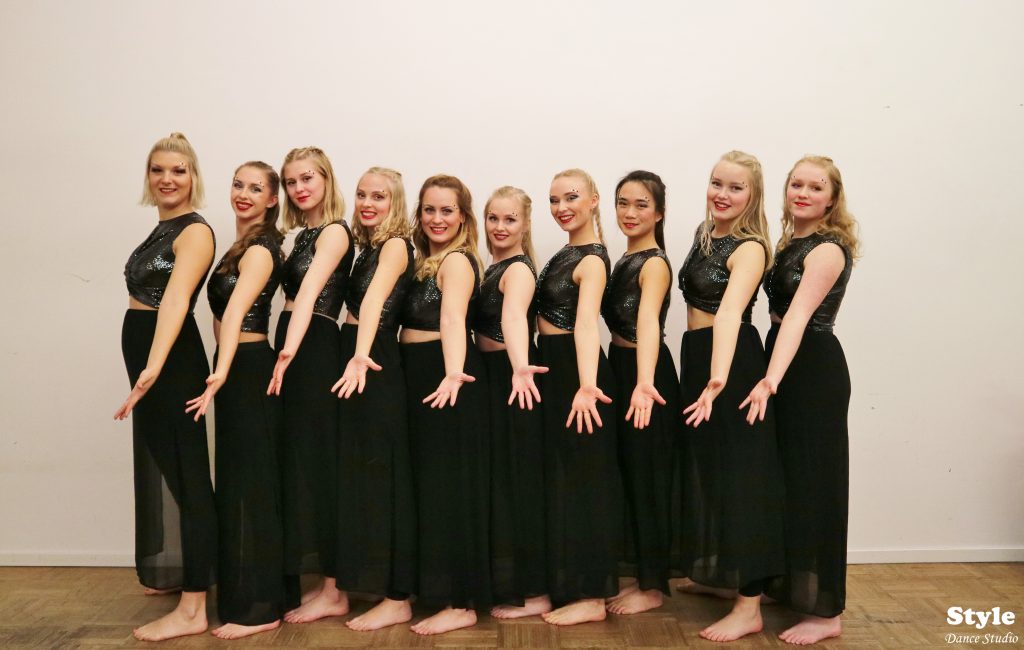 WORK WITH US!
Send your resumé to:
Name what ages, styles & levels you can teach!
Right now we are looking for teachers in KidsDance, Breakdance & other fun styles!
---
ADAM
Hiphop/Street (2022)
Mer info kommer snart!
Adam undervisar på engelska
---
ALAINE
Ballet, Contemporary Jazz, Jumps & Turns, Musical Theatre Jazz, Tap (2021-2022)
Tog kandidatexamen från UCLA (University of California Los Angeles) och flyttade därefter till New York City för att jobba som dansare, artist, koreograf och danslärare i 7 år. Under tiden i NY uppträdde hon för olika koreografer, danskompani och skapade till slut sitt eget kompani A.H. Dance Company. A.H. Dance Company hade föreställningar i flera festivaler i Washington DC, Toronto, Edinburgh & New York City
Hon har även undervisat i Los Angeles, Singapore, Guangzhou, Switzerland & Malta. Alaine älskar att uppmuntra våra elever att lära sig älska dans lika mycket som hon själv gör!
---
CATARINA
Balett, Contemporary Jazz (2022)
Catarina har dansat balett i över 18 år och har provat en mängd lika stilar men fastnat för balett och contemporary.
Utbildad och certifierad hos Royal Academy of Dance (UK) och har undervisat i dans i många år i Portugal.
Catarina undervisar på engelska
---
CORNELIA
Street Kids (2022)
Cornelia utbildades på Danscenter Fryshusets yrkesutbildning. Efter examen 2018 har hon arbetat som dansare och danspedagog och fokuserat på hiphop (street), jazz och modernt.
Du har sett Cornelia på scen i Melodifestivalen, Sommarkrysset, Nationella Jamboree, Kulturnatt Kristianstad och på en hel del mindre scener runt om i Skåne.
---
ELLEN
ShowJazz (2019-2022)
Ellen började dansa hos oss på Style när hon var 8 år och började som lärling i barndans ht18-vt19 på Style.
She was a member of Fanatic Fusion Jazz Crew for many years. During that time, she gained experience through performances, competitions, and exposure to various dance styles.
In 2020, Ellen taught a kids' dance introduction class & pedagogy at Style Dance Studio. Today she teaches our younger teens in ShowJazz and has also taught Show Kids & Cheerleading in the past.
---
HANNA.S
Danslek (2022)
Hanna har dansat på style Dance studio sedan 2017 och innan dess tagit kortare kurser på andra dansskolor. Har medverkat i dansskolans crew Fanatic Fusion och då fått uppträda på bland annat High Five bakom en av artisterna och medverkat i tävlingar som tex. Danskarusellen. 2021 gick Hanna som lärling på Danslek 2021 för Hanna Bergman
Tagit masterclass med bland annat Robert Hoffman och Commercial Latin med Jasmine Takacs.
---
IDA
BarnBalett (2020-2022)
Började som danselev hos oss och har under intensiva terminer medverkat i vårt danscrew och flertalet olika produktioner hos oss. Hon har tävlat och bland annat vunnit Danskarusellen för Skåne/Blekinge. Tagit klasser för bland annat Robert Hoffman, Marty Kudelka & Jasmine Takacs
Tränar i Crew Illusion i föreningen Fanatic Fusion
2020 gick Ida en introduktionsutbildning i barndans & pedagogik hos oss på Style Dance Studio.
---
ISABELLE
Contemporary Jazz & huvudledare för Crew Fanatic (2016-2022)
Iwanson International School of Contemporary Dance i München 2016. Melodifestivalen i Malmö 2020, Cabaret Candy Club 2012, 2016, 2018, 2019 & Helsingborg Vintercircus 2019. Bakgrundsdansare & koreograf för Felizia Kuré 2019 och för Idol-Rebecka 2017-2018.
Taken classes with Marty Kudelka, Yanis Marshall, Robert Hoffman, Jasmine Takacs, Lil Phil & Hannes Langolf.
---
RUMIKO
Balett, Modern Dans (2020-2022)
After she graduated Hogeschool voor de Kunsten Arnhem, Dans academie (The Netherlands) 2001, she started her professional career as a dancer in Norrdans (SE) and joined Skånes dans teater (SE) in 2005. Since 2009 she works as a freelance dance
She worked for Recoil Dance Group/Tina Tarpgaard (DK), Skånes Dansteater (SE), Zappala Danza (IT), Khamlane Halsackda (SE/UK), Somatic Noise (SE/DK), Camilla Stage (DK), Memory Wax (SE).
She joined Nya Rörelsen in 2013 and produces dance performances. She goes to Japan regularly to work with dance students in Tokyo and creates performances for them.
Founder of RUM I DANS, dance school in Malmö and 2020 she put up her own show: "Death and Life of Mr.O" i Lund & Malmö
---
SHINTIA
Zumba® Fitness (2022)
Licensed instructor: Zumba® Basic 1
Zumba® Take the Lead
---
VILJA
Show Kids (2022)
Vilja has danced at Style Dance Studio since 2017 and diligently taken classes in different dance styles to become a well rounded dancer. During Spring and Fall 2021, she became an apprentice in Children's dance under the guidance of Sandra. She learned pedagogy and movement for children aged 6-8 years.
Spring 2022, Vilja is ready to teach her first Show Kids class with support and guidance from Sandra.
---
WENDY
Fanatic Fusion Hiphop Crew & K-Pop (2016-2022)
Utbildad på Broadway Dance Center New York och har tagit klasser i Korea på 1 Million Dance Studio, Souldance. Tagit klass för Jill Meyers, Kyle Hanagami, Keone Madrid, Chris Martin
Koreograf/dansare i The Unnie Vibe, vunnit 1:a pris i tre K-pop tävlingar under 2018 i Sverige/Norden. Hennes crew representerade även Sverige i tävlingen Stage K i Korea 2019. Dansat i Derek Mitchells flashmob i NY, Julgalan Malmö, SVTs Eurovision Village, Videodisplay för Reebok Paris
---
ELZA
Hiphop/Street (2021-2022)
Elza started with ballroom-dancing and after that she developed a love for hiphop/street and, showdance. She has danced in different studios in Lettland and tried a huge variety of styles
Har medverkat i diverse olika shower, event och musikvideos i Lettland, och tävlat i Lettland & Litauen.
Tagit masterclass av Jaja Vankova, Junho Lee, Michelle Janine & Baiba Klints och dansat på Millenium Dance Complex Shanghai.
---
HANNA.B
Vikarie (2015-2022)
Started as a diligant student at Style Dance Studio already at 2011, and began to teach dance at our birthdayparties were she quickly grew in to her roll as a teacher and noticed that she was made to teach kids
Hanna then became an apprentice and has after that a lot of knowledge and experience in teaching dance for younger kids . Hanna is extremely pedagogic & well with our children. Trainee in ballet for Sarah Wiese in fall17 & spring 18. In 2020 Hanna took an introduction class in kids dance & pedagogic at Style Dance Studio
Har stor scenvana & är väldigt bred som dansare som medlem i Fanatic Fusion och crew Illusion. Tagit klasser i Paris & Provence i modern & improvisatorisk dans. Tagit klass i hiphop & contemporary med Robert Hoffman. Sjungit & tävlat i kör i 10 år
---
KAJSA
Zumba® Fitness, Zumba® Toning (2019-2021)
Ledig 2022
Danced Zumba since 2016
Licensed instructor: Zumba® Basic 1 (2018)
Zumba® Cue Like a Pro (2020)
Licensed instructor: Zumba® Toning (2020)
Zumba® Virtual Pro 2020
Kajsa is also athletics coach and has been active in over 12 years in fotball, swimming & dancing
---
JUNO
lärling
Lärling i BarnBalett 8-9 år VT22 där hon hjälpte till med bland annat översättning och instruktion för Catarina Silva.
---
PIETRO
vikarie
Educated in Centre de Danse International Rosella Hightower in Cannes 1992-1995
After finishing his studies 1995 he worked with dance in Germany, Russia, Finland, France & Italy
2001 Pietro got hired at Norrdans in Sweden and then continued to work with Skånes Dansteater wich made him considder Sweden as hos home
Some choreographers that Pietro has worked with is Stephen Petronio, Rui Horta, Itzik Galili, Didy Veldman, Örjan Andersson, Uri Ivge & Angelin Preljocaj
---
---