SANDRA
Pyttedans, Show Kids, Street Kids, Bröllopsdans, Dans för Demens, Möhippa/Svensexa, konstnärlig ledare för Fanatic Fusion Vi Unga (2006-2022)
TAKEN CLASS FOR Marty Kudelka, Yanis Marshall, Robert Hoffman, Jasmine Takacs, Edin Jusuframic, Mario Perez Amigo, Ausben Jordan, Bryce Johnson, David Johnson, Steve Boedt, Timothy Hughes, Otto Blücker, Carola Gillheim, Spex Boogie, Xeo
TRAINING Danslärarakademien, Skånes Dansteater, Zumba® Certificate
DANCER/CHOREOGRAPHER Rebecka Karlsson, Felicia Kuré, Pari, FAS 3, Cielle, Lazee, Nellie. Dansat på High Five Malmö, Heyou Awards, Heyou Festival, Eskilscupen, Festival Sommarslaget, Kul i Juli, Allsång i Parken, Dance Session, UEFA U21
Dance 2nd price in Stjärnjakten competition Artist/Singer Lunds Lucia, Kvällspostens Lucia, Joyvoice. Actor/Extra/Modell 10.000 timmar, Dilan & Moa, Wallander, Tunna Blå Linjen, Lost in Stångby, Cargobike of Sweden, AF Bostäder, Axis Communications
---
ALAINE
Balett, Contemporary Jazz, Jumps & Turns, Musical Theatre Jazz, Tap (2021-2022)
Alaine Handa has a bachelor degree from her education at UCLA (University of California Los Angeles).
After her education she moved to New York City to work as a dancer, artist, choreographer and danceteacher, and she did this for 7 years. During the time in NY she performed for different choreographers, dance companies and also started her own dance company called A.H. Dance Company that performed in different festivals in Washington DC, Toronto, Edinburgh & New York City
She has also thought dance in Los Angeles, Singapore, Guangzhou, Switzerland & Malta and is now looking forward to teach in Sweden and encourage our students to love the dance just as much as she does!
Alaine is currently learning Swedish so her classes will be taught in English, with a blend of lätt svenska, and Swenglish!
---
CATARINA
BarnBalett, Contemporary Jazz (2022)
Info kommer snart!
---
ELZA
Hiphop/Street (2021-2022)
Elza started with ballroom-dancing and after that she developed a love for hiphop/street and, showdance. She has danced in different studios in Lettland and tried a huge variety of styles
She has been part of different shows and events in Lettland, and even ompetet in Latvia and Lithuania.
Elza has also been part of a musicvideo
Taken masterclasses with Jaja Vankova, Junho Lee, Michelle Janine & Baiba Klints
She has taken classes at Millenium Dance Complex Shanghai during 2018, and at the same time she danced in her own crew and did work as an apprentice i dance during 2019
---
ELLEN
ShowJazz (2019-2022)
Ellen began to dance at Style at the age of 8
She has been part of Fanatic Fusion Jazz Crew during many years, were she developed and created a broad experience of show, competitions and dancestyles.
Apprentice in kids dance during fall 18 & spring 19 were Ellen held part of the classes with guidance of Sandra
2020 Ellen took an introduction class in kids dance & pedagogic with us at Style Dance Studio, and today she teaher our younger teens in ShowJazz and has earlier also taught Show Kids & Cheerleading
---
HANNA.S
Danslek (2022)
Hanna har dansat på style Dance studio sedan 2017 och innan dess tagit kortare kurser på andra dansskolor. Jag har även medverkat i dansskolans crew Fanatic Fusion och då fått uppträda på bland annat High Five bakom en av artisterna och medverkat i tävlingar som tex. Danskarusellen.
Genom Style Dance Studio har jag även gått sommar kurser samt tagit masterclass-workshops med bland annat Robert Hoffman och Commercial Latin med Jasmine Takacs.
Under våren 2021 började hon som lärling på Danslek hos Hanna Bergman och fatta ett stort intresse för denna dansundervisning, och är nu redo för sin alldeles första egna klass, givetvis under ledning/stöttning av Sandra.
---
IDA
BarnBalett, Contemporary Jazz (2020-2022)
Started as a student at Style Dance Studio and has trained intensively at all style classes, in our dancecrew, and in a big amount of productions and shows
Is training her own crew Illusion through Fanatic Fusion
Taken classes for Robert Hoffman, Marty Kudelka and Jasmine Takacs
Competed in a variety of different competitions and even won the Danskarusellen Skåne/Blekinge
Is a former icescater/teacher
2020 Ida passed a introduction education in kids dance and pedagogic with us at Style
---
ISABELLE
Contemporary Jazz & Fanatic Fusion ShowJazz Crew (2016-2022)
Educated on Iwanson Internationan School of Contemporary Dance in Munich 2016. Has been part of many productions in Munich such as Das Bachanal & The Fourth Element
Taken classes with Marty Kudelka, Yanis Marshall, Rober Hoffman, Jasmine Takacs, Lil Phil & Hannes Langolf
Was part of an openingdance in Melodifestivalen in Malmö 2020. Dacer in Cabaret Candy Club 2012, 2016, 2018, 2019 and Helsingborg Vintercirkus 2019. Part of Gisslandramat at Koncerthuset in Helsingborg 2013.
Dancer and co-choreographer for Idol-Rebecka 2017-2018, and Felicia Kuré 2019-2020.
Head teacher and choreographer for Crew Fanatic
JENNY
Zumba® Fitness (2022)
Licensierad instruktör:  Zumba® Basic 1 (2013)
Licensed instructor: Zumba® Toning
Zumba® Core
Zumba® Glutes
Zumba® Cue Like a Pro
Zumba® In the Curcuit
Zumba® Pro Skills
Zumba® Take the Lead
Zumba® Virtual Pro
---
---
JOHANNA
Heels Jazz & ShowJazz (2020-2022)
Education from Iwanson International School of Contemporary dacne 2013-2016. Löftadalensfolkhögskola 2011-2013, Christians 4:s Gymnasium 2008-2011
Started dancing at the age of 9 and fell in love with dance immediately
TAken classes with Robert Hoffman, Yanis Marshall, Kenneth Kvarnström & Hannes Langolf
Danced in a musicvideo with Pidde P
Been part of a lot of shows in Munich and in Sweden, for example a new producion called Fader Vår - En bön för dansare at Varbergs Teater
Educated as a yogainstructor, and also instructor in FortGjort
---
---
RUMIKO
Balett (2020-2022)
After she graduated Hogeschool voor de Kunsten Arnhem, Dans academie (The Netherlands) 2001, she started her professional career as a dancer in Norrdans (SE)
She joined Skånes dans teater (SE) in 2005. Since 2009 she works as a freelance dance
She worked for Recoil Dance Group/Tina Tarpgaard (DK), Skånes Dansteater (SE), Zappala Danza (IT), Khamlane Halsackda (SE/UK), Somatic Noise (SE/DK), Camilla Stage (DK), Memory Wax (SE) and more
She joined Nya Rörelsen in 2013 and produces dance performances. She also goes to Japan regularly and work with dance students in Tokyo and create performances for them
She is a founder of RUM I DANS, dance school in Malmö
2020 she put up her own show: "Death and Life of Mr.O" i både Lund & Malmö
---
VILJA
Show Kids (2022)
Vilja har dansat hos oss sedan 2017 och tar flitigt klasser i olika genrer för att bli en så bred och tekniskt kunnig dansare som möjligt. Under våren och hösten 2021 gick hon som lärling på barndans hos Sandra, där hon lär sig pedagogik och rörelsemönster för barnen i åldern 6-8 år.
Våren 2022 känner vi att Vilja är helt redo inför sin allra första kurs i Show Kids, under fortsatt ledning/stöttning av Sandra.
---
WENDY
Fanatic Fusion Hiphop Crew & K-Pop (2016-2022)
Educated in Broadway Dacne Center in New York
Taken classes in Korea at 1 Million Dance Studio, Souldance. Taken class with Jill Meyers, Kyle Hanagami, Keone Madrid, Chris Martin
Choreographer/teacher for The Unnie Vibe, who wo 1st price in three K-Pop competitions during 2018 in Sweden/Nordic. Her crew represented Sweden in the competition Stage K in Korea in 2019
Danced in Derek Mitchells flashmob in NY, Julgalan Malmö, SVTs Eurovision Village, Videodisplay for Reebok Paris
---
---
HANNA.B
Vikarie (2015-2022)
Started as a diligant student at Style Dance Studio already at 2011, and began to teach dance at our birthdayparties were she quickly grew in to her roll as a teacher and noticed that she was made to teach kids
Hanna then became an apprentice and has after that a lot of knowledge and experience in teaching dance for younger kids . Hanna is extremely pedagogic & well with our children. Trainee in ballet for Sarah Wiese in fall17 & spring 18. In 2020 Hanna took an introduction class in kids dance & pedagogic at Style Dance Studio
Har stor scenvana & är väldigt bred som dansare som medlem i Fanatic Fusion och crew Illusion. Tagit klasser i Paris & Provence i modern & improvisatorisk dans. Tagit klass i hiphop & contemporary med Robert Hoffman. Sjungit & tävlat i kör i 10 år
---
KAJSA
Zumba® Fitness, Zumba® Toning (2019-2021)
Ledig våren 2022
Danced Zumba since 2016
Licensed instructor: Zumba® Basic 1 (2018)
Zumba® Cue Like a Pro (2020)
Licensed instructor: Zumba® Toning (2020)
Zumba® Virtual Pro 2020
Kajsa is also athletics coach and has been active in over 12 years in fotball, swimming & dancing
---
JUNO
lärling
Info kommer snart!
Lärling i BarnBalett 8-9 år där hon hjälper till med bland annat översättning och instruktion för läraren Catarina
---
LINNEA
vikarie
As a child, Linnea danced showdance and then began practicing gymnastics. She went to troupe gymnastics and aerobics gymnastics were she even competed in SM!
In gymnastics Linnea educated herself as a kids gymnastics leader and has had a couple of years experience already. Shbecame an apprentice in Pyttedans during fall 2020 with Sandra, to have her own class now in 2021!
Linnea has danced at Style for a while now, and is also a member of Fanatic Fusion and Crew Illusion since fall 2016 were she does shoes, competitions both as a group and a soloartist.
---
PIETRO
vikarie
Educated in Centre de Danse International Rosella Hightower in Cannes 1992-1995
After finishing his studies 1995 he worked with dance in Germany, Russia, Finland, France & Italy
2001 Pietro got hired at Norrdans in Sweden and then continued to work with Skånes Dansteater wich made him considder Sweden as hos home
Some choreographers that Pietro has worked with is Stephen Petronio, Rui Horta, Itzik Galili, Didy Veldman, Örjan Andersson, Uri Ivge & Angelin Preljocaj
---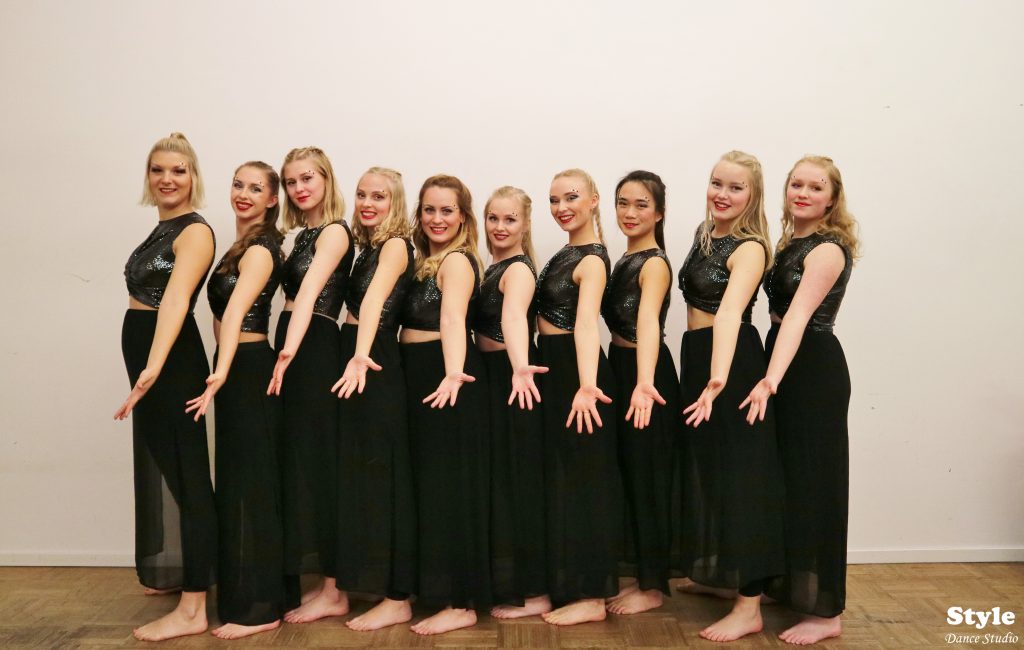 WORK WITH US!
Send your resumé to:
Name what ages, styles & levels you can teach!
Right now we are looking for teachers in KidsDance, Breakdance & other fun styles!